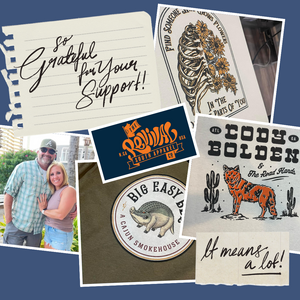 Looking To Make Your Shirt Idea Come To Life?
Contact us today about your shirt design and printing needs.
Our shop is always buzzing with a variety of designs, catering to everyone from brands and businesses, to family reunions and music artists.

Our advanced printing technology allows for limitless creativity without the constraints of traditional screen printing. Our Direct-to-Garment (DTG) printing is perfect for unique and intricate designs. Let us bring your design to life!
We also offer a variety of other custom services as well!